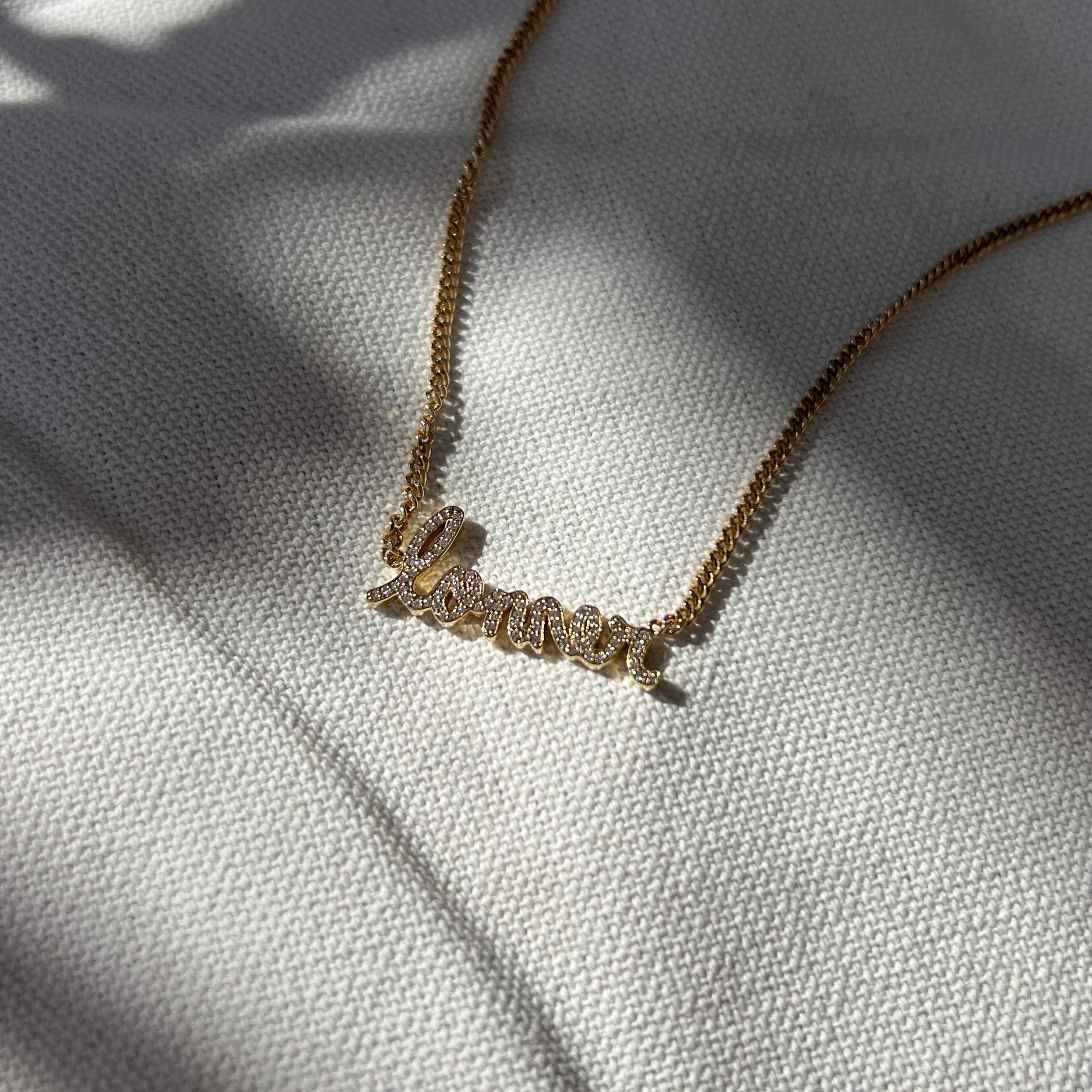 Yours Truly Pendant in Diamond
This pendant is customizable to say whatever you'd like. A sweet word or memory can be with you every day, memorialized in solid 14 karat gold and white diamonds. Your word or phrase can be made using our signature script, or we are also able to recreate someone's handwriting for an extra personal touch. The dimensions of the pendant will vary based on your word or phrase. Chain is sold separately.
If you would like to use your own sample of handwriting, whether it's from a lover, grandparent, parent, friend, or even your own, please email a photo or scan of the handwriting to hello@viceversajewelry.com. If you have any questions about whether or not your sample will work, please email hello@viceversajewelry.com and we will help you out!
We will email you to confirm a rendering once your order is placed.

18k gold or platinum is available by request, please email hello@viceversajewelry.com with inquiries. 
All pieces are made to order in the USA. Please allow 4-6 weeks for delivery.livery.
Browse our chains here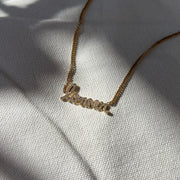 Yours Truly Pendant in Diamond